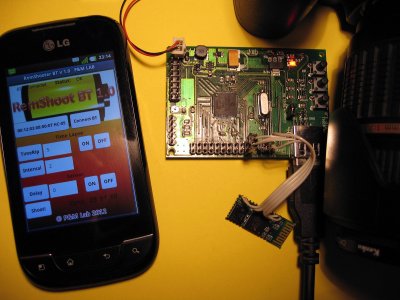 After the completion of Remote Shooter 1.0, the solution for remote control shooting of digital cameras with features Time Lapse and events, we transfer the GUI and its functions on devices using the Android App Inventor.
NEW:
tested on:
Nikon Coolpix AW100
Nikon D50
Canon Powershot A300
Canon Poweshot S500
The idea stems from the desire to experiment with on Android App Inventor and the practical need to expand the graphic interface of the Remote Shooter 1.0 to make it both easier and faster entry of parameters for Time Lapse or prospective role in the study.
If it is necessary to insert large intervals of time or number of shots, we realized that it could be difficult and perhaps even tedious, use only the up / down on the board.
For those unfamiliar with the project Remote Shooter 1.0, is essentially a sophisticated remote control for remote shooting (but not only) digital camera via USB, in fact, many models of compact and DSLR cameras, Nikon and Canon, for example, are compatible PTP mode with the USB PIC-AP-BOARD (PIC Auto Programming Board) and the firmware RemShoot 1.0 (Remote Shooter).
The ability to remotely activate many functions (first click) on digital cameras, makes it possible to take pictures sometimes impossible or at least difficult to achieve with the traditional method because of human reaction times.
The PTP and applications in photography.
Most digital cameras to provide medium-high level command set PTP for their remote control, or simply to transfer images to a PC.
Using the appropriate commands and properties the photo enthusiast can:
1) remotely the shutter button (shutter),
2) Make an Interval (Time Lapse)
3) Take pictures automatically based on events detected by sensors of light and sound.
Making jerky in the world of high speed photography '(a falling drop of water or other liquid, explosion of balloons etc) or take shots at regular intervals (even hours) while Time Lapse (eg to record the blossoming of a flower or the hatching of an egg) and 'easily achieved by combining this system with appropriate sensors, motion, light or sound.
To check if your camera can be controlled by RemShoot RemShoot BT 1.0 or 1.0 you should run the test compatibility with your application for windows (XP and Seven):
http://goo.gl/2BVMg
Once you extract the download, run the executable and follow the instructions PTPControlCheck.exe.
Interesting feature is that RemShoot BT 1.0 Firmware is upgradeable via a USB stick.
If you are interested in Remote Shooter assembled and tested, with LCD display, you can find it on Ebay Italy (BT Module not included)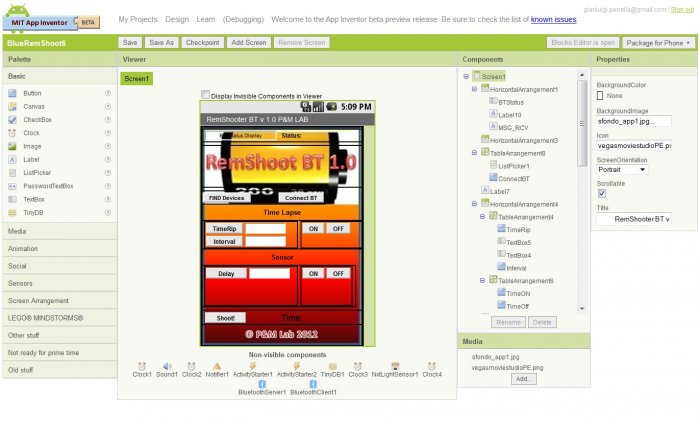 examples:
My Portfolio on
flickr.com
Read more